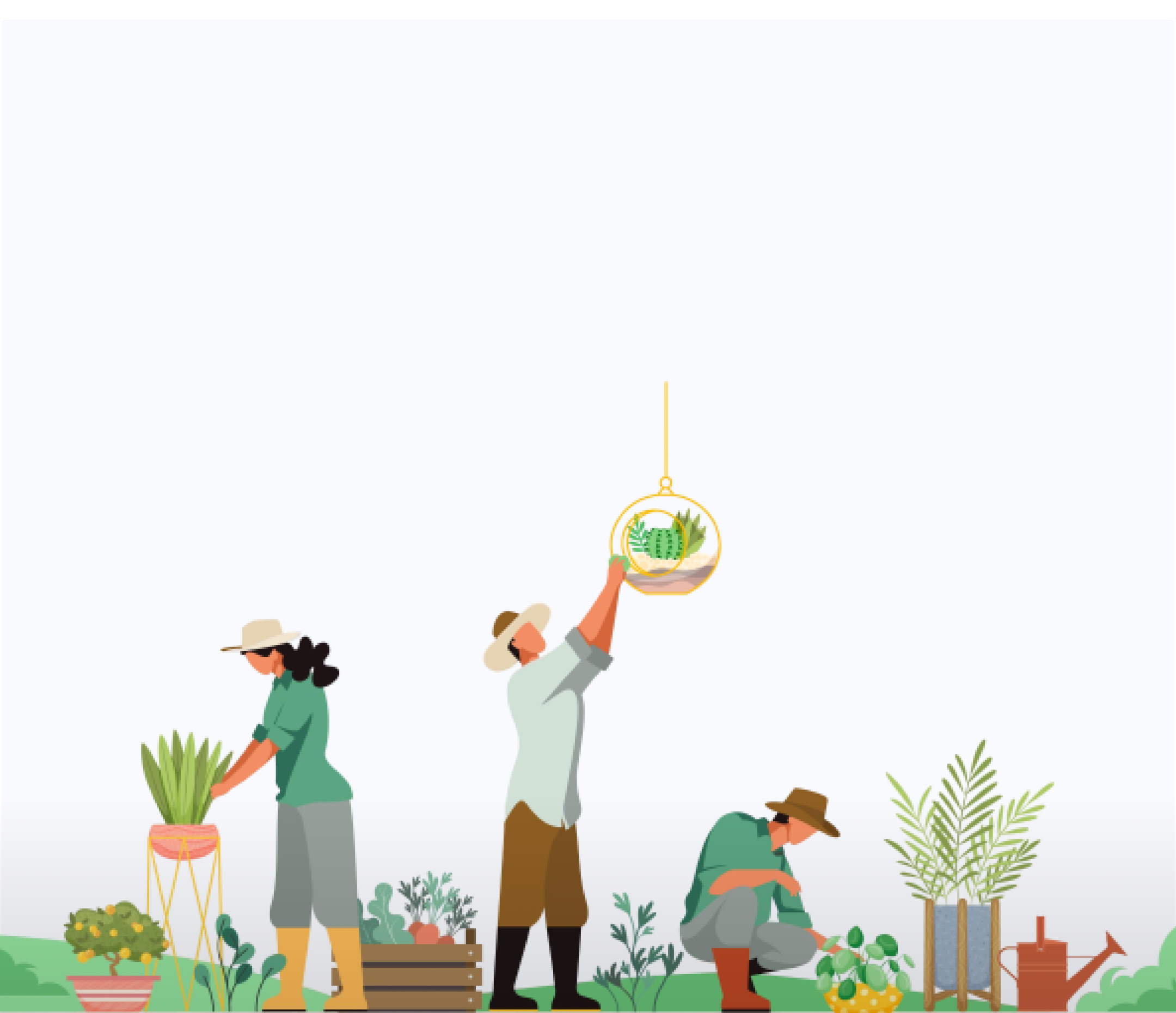 Apr 5, 2023
Do You Know What a Plantsman, Plantswoman Is?
Learn Some English Expressions Related to Plants!
These days, the words "plantsman", "plantswoman", and even "pet plant" is used often as more and more households start to raise plants in their homes!
Do you have a plant in your house too?
If you're a "plantsman" or "plantswoman" you should definitely get familiar with these English expressions!
Let's take a look!!🪴
👍 The Basics of Being a Plantsman, Plantswoman
Do you know what a person is missing if they kill a plant as soon as they get one?
Do you know what a person has if they can save a plant from dying?🤔
The answer is "green thumb" or "green fingers"🤚
If someone has a "green thumb" or "green fingers", it means that you have a natural talent for growing plants.
Do you have 여러분도 "green thumb"?👍❓
All my plants died! I don't have a green thumb at all.
---
🪴 Home-grown Vegetables Are Delicious!
Here, I brought you some of my home-grown vegetables.
A few years ago, the price of vegetables had gone up so much that I started to grow green onions inside my house.
This reminded me that I used to pick and eat lettuce and chili peppers from my grandfather's garden.
Nowadays, it's not easy to get the opportunity to eat home-grown vegetables or fruits😢
---
🤵 So What Does a Plantsman, Plantswoman Mean?
So what does the newly trending word "plantsman", and "plantswoman" mean?
As you might have already guessed, it's a compound word, combining the word "plants" and the word "man/woman".
The two words combined mean that you are a male/female expert in garden plants and gardening.
Mom is a plantswoman, she spends all of her time in her garden.
#plantsman
# plantswoman
# plant
# plant-related English expressions
# everyday English
# English used by natives